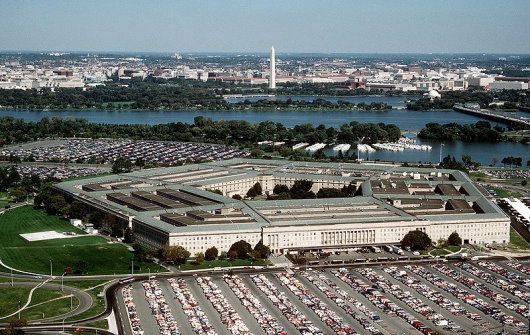 As had been earlier reported as "
coming soon
," the Pentagon announced
on Thursday
that Samsung devices that carry its Knox security software were approved for use on Defense Department networks.
What hadn't been discussed in the earlier reports was that BlackBerry 10 and BlackBerry Playbook devices were on the cusp of approval, too.
Pentagon spokesman Lieutenant Colonel Damien Pickart said:
This is a significant step towards establishing a multi-vendor environment that supports a variety of state-of-the-art devices and operating systems.
Meanwhile, iOS 6 devices are also near approval. The Pentagon said earlier that it expected to clear Apple mobile devices using that version of the platform at some point in early May.
The Pentagon currently has some 600,000 users of smart phones, tablets and other mobile devices. The vast majority of those are BlackBerry devices, using the old-school BlackBerry OS, not the modern BB10. The department has 470,000 BlackBerry users, 41,000 Apple users and 8,700 people with Android devices. Most Android or Apple devices are in pilot or test programs.
Samsung Mobile President JK Shin said in a statement:
We are very pleased to announce that the U.S. Department of Defense has approved Samsung Knox-enabled devices for use in DoD networks. This approval enables other government agencies and regulated industries such as health care and financial services to adopt Samsung Galaxy smartphones and tablets. This is a significant milestone for Samsung as we work to grow our relationships within government and large corporate enterprises.
Notably, however, there is only one Samsung device that sports the Knox software: the newly released Samsung Galaxy S4, its latest flagship phone.
While Pickart confirmed that Thursday's approval did not generate any product orders, he stated that it will enable user groups within the Pentagon to purchase the devices most appropriate for their work as required. It's a take on the bring-your-own-device initiative sweeping across corporations and the government.
Pickart said:
We are pleased to add Blackberry 10 and the Samsung Knox version of Android to our family of mobile devices supporting the Department of Defense. We look forward to additional vendors also participating in this process.
HTC, Motorola, and perhaps Nokia (and others) are probably looking at that last sentence, carefully.