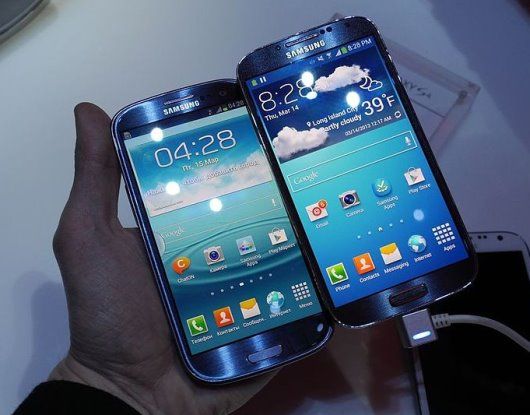 The days of the iPhone consistently being the top smartphone are over. On Tuesday,
Consumer Reports
named Samsung's latest flagship device, the Galaxy S4, its top rated smartphone.
In fact, with the new listing, the iPhone 5 is "relatively" far down the list. The top smartphone prior to CR's new report was the LG Optimus G. It held Consumer Reports' no. 1 spot for several months. The new top five are:
Samsung Galaxy S4
LG Optimus G
HTC One
Samsung Galaxy S III
iPhone 5
That's right, even Samsung's last generation flagship phone, the Galaxy S III, tops the iPhone 5.
However, CR has been accused in the past of an anti-Apple bias. That public opinion heated up when CR
refused to issue
a recommendation for the iPhone 4 after the well-known "
Antennagate
" issue emerged.
Not all was great with the phone. As with all the other smartphones in the top five list, CR said that the GS4 had only mediocre voice quality. CR also dinged the phone for a lack of one-button phone access.
Consumer Reports rates smartphones in categories including ease of use, display and voice quality, portability and battery life. The Galaxy S4's lowest scores were in video quality and portability. Although many praise the size of Samsung's latest phones, considering the GS4's 5-inch screen, portability was already known to not be one of its assets.
The Galaxy S4 is the successor to Samsung's incredibly popular S3 phone, which has been one of the best-selling smartphones since its introduction. Samsung -- globally -- leads in cell phone, not just smartphone, market share.