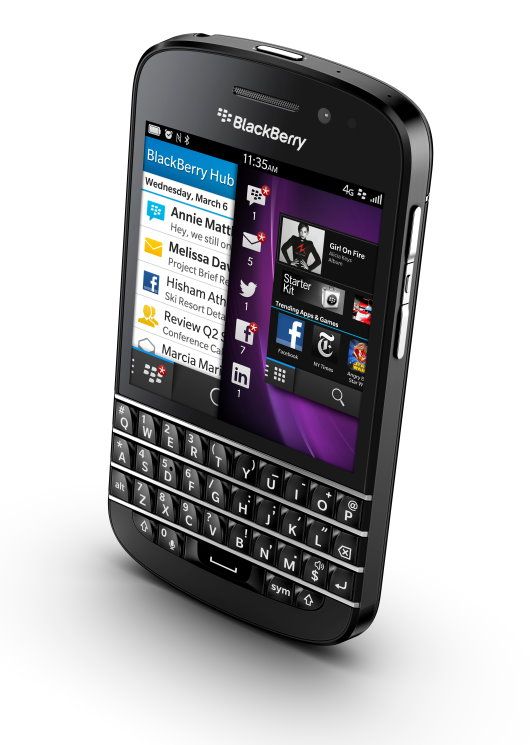 BlackBerry Messenger has been a reason "to stay onboard" cited by many of those that continue to use BlackBerry devices -- once high-flying, but now badly trailing Android and iOS. On Tuesday, at the BlackBerry Live conference in Orlando, Fla., BlackBerry CEO Thorsten Heins
announced the service was going cross-platform
.
While not giving exact dates, Heins said that -- this summer -- BlackBerry Messenger will be released for the company's largest competitors, Android and iOS, as a free app. BBM will support devices running iOS 6 and above; it will support devices running Android 4.0 (Ice Cream Sandwich) and above.
Speaking to the audience, Heins said:
It's time to bring BBM to a greater audience, no matter what mobile device they carry.
BBM has long been been considered one of the crown jewels among services that were exclusive to BlackBerry hardware. This change could be viewed, and will be viewed by many, as capitulation by the company.
In fact, it seems investors viewed it that way. The company's stock dropped nearly 4 percent on Tuesday, its biggest one-day decline since May 7.
Heins, though, said on Monday that he saw it differently. Rather than capitulation, he said it was a vote of confidence for both BlackBerry's new hardware and its new platform.
Why are we doing this now? It's a statement of confidence. [BlackBerry 10's prospects are] so strong that we are confident that BBM can become an independent messaging solution.
Notably -- and BlackBerry said this in a press release, as well -- BBM's inclusion in the iOS App Store will require Apple approval.
Google's Play Store doesn't have such an official process.
Despite the popularity of BBM, it will face a number of rivals in both Google Play and iOS. Those will include not just Apple's proprietary and iOS-specific iMessage service, but WhatsApp, Tango, Facebook Messenger, and more.
There is one other big takeaway from all this: With BlackBerry announcing an iOS app, all of Apple's major mobile platform rivals now offers iOS apps. Think about it: Google (Android), Microsoft (Windows Phone), and now BlackBerry (BB10). If one wants to drop in Nokia, that company makes Here Maps.
Apple offers nothing for Android, Windows Phone, or BlackBerry.