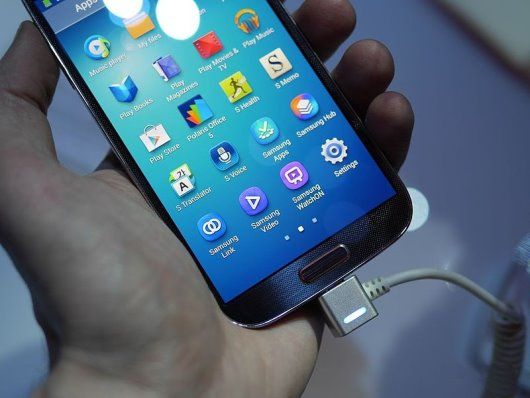 The Galaxy S4 is being offered across all of the Big Four major wireless carriers in the U.S. However, those interested in the device might have been disappointed when only a 16GB model was offered, unlike past releases -- especially since it's now known that the pre-loaded apps and OS take up a total of about 45 percent of the 16GB Galaxy S4's internal storage. AT&T announced on Monday that, at least for its users, that's
already being corrected
.
AT&T tweeted on Monday that starting on May 10, it would begin selling a 32GB version of the Galaxy S4. The 16GB model sells for $199 on-contract; the 32GB model only sees a boost of $50, to $249. It's unclear if other carriers, such as Sprint, T-Mobile, or Verizon -- which is still only pre-selling its GS4 -- will follow suit.
All these 16GB models advertise 16GB of internal storage, after taking into account the OS and pre-loaded applications such as S Health, S Travel, and ChatOn, users are left with a scant 8.82GB of usable internal storage.
Indeed, it's another example of the bloatware or crapware on mobile devices -- similar to PCs. However, on PCs, you might have 500GB or more of internal disk space, and that wasted space is an annoyance but not as critical to end users.
Fortunately for those with 16GB GS4s, the device supports up to a 64GB microSD card. We'd recommend
getting one
.