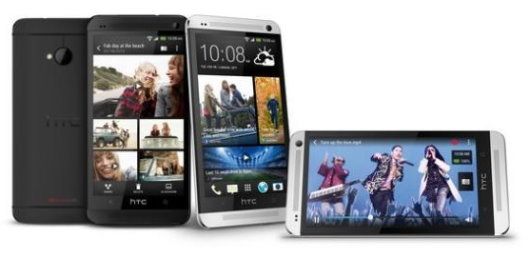 It seems the devices that are being loaded up with stock Android are multiplying. Following up on Google's announcement that the Samsung Galaxy S4 would launch with stock Android, straight from Google (for $649), on June 26, HTC was not to be outdone. On Thursday, the company
announced
that an HTC One device with stock Android will release that same day, June 26.
The device will be available from the Google Play store for $599. Unlocked and unsubsidized, the device will run on both the AT&T and T-Mobile networks in the United States, and it will support LTE on both networks, as well. The "Nexified" HTC One will have 32GB of built-in storage, and just as with the "Nexified" Samsung Galaxy S4 unveiled during Google I/O, Google will directly handle software updates.
That makes sense as -- without TouchWiz (Samsung) or Sense (HTC) -- a stock Android device is significantly easier to keep aligned with the latest version of Android. Some enjoy the OEM customizations that Sense or Touchwiz give, but those skins also mean that an Android upgrade is slower -- sometimes, much slower -- to arrive.
What's interesting though is that end users are still awaiting Google's typical announcement of a Nexus phone, such as the Nexus 4, one subsidized by Google though still unlocked. Is it possible that Google is eliminating its own Nexus devices in favor of these hybrids?
In addition, HTC make a surprisingly announcement -- or rather, a tidbit. Don't bank on it yet, but HTC said that it is currently "examining the best way to support early adopters of the One" that may wish to dump their current ROM load with Sense for a stock Android experience over Sense.
HTC didn't get specific, and there's always the chance that the company may decide such a ROM is beyond their capabilities to build or support, but if you're an early HTC One owner, you could be in for a nice change of user experience.