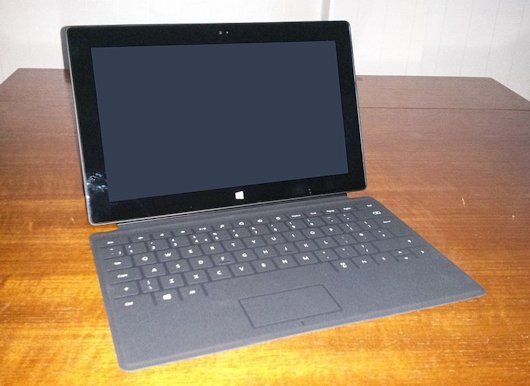 As it typically does -- or rather, does not -- Microsoft did not break out its Surface tablet numbers when it recent its recent financial numbers. However, a Strategy Analytics report
issued on Wednesday
estimates that the Redmond, Wash.-based firm has shipped three million Windows-based tablets worldwide in the first quarter (calendar year) of 2013.
Those are hardly stellar numbers. Apple's latest earnings report said it sold -- not shipped -- 19.5 million iPads during the calendar year first quarter. To be clear, that number bundles iPad minis with iPads.
That number also pales in comparison with the numbers that SA estimated for Android tablets. As with smartphones, the sheer number of Android tablets means that no one particular tablet will surpass the iPad. Samsung and its Galaxy S line of smartphones are putting that to the test, vs. the iPhone, however.
SA made it clear that there were some extenuating circumstances. The report said:
Very limited distribution, a shortage of top tier apps, and confusion in the market, are all holding back shipments.
Percentage-wise, Apple owns 48.2 percent of the tablet market, SA said, but that was down from 63.1 percent at the same time in 2012. Android was up to 43.4 percent, from 34.2 in 2012.
Meanwhile, Windows tablets had a 7.5 percent market share. It's a bit unclear as to exactly what constitutes a Windows tablet, though, as there are hybrid and convertible devices.
One key thing, though, that should worry Apple:
When we add White-Box tablets into the mix, Android market share of the total tablet market increases significantly to 52 percent and iOS slips to 41 percent, as the bulk of the White-Box tablets are Android low budget models aimed at a different market to the branded tablet.
Overall, tablet shipments reached a record high of 40.6 million units shipped. While that is a 117 percent increase globally, vs. Q1 2012, it is down from 143 percent for the same period a year ago.