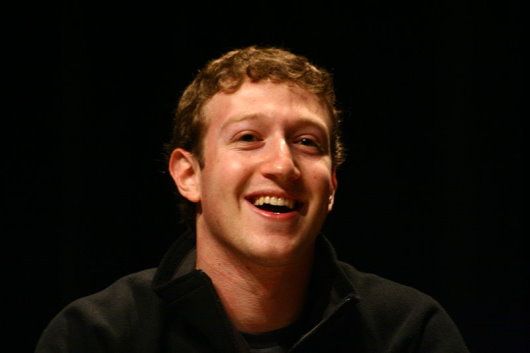 It's here. The Facebook phone, which is really a take on the user interface on Android, was announced at an event on Facebook's campus
on Thursday
. The good news is: it's already in your pocket.
Facebook Home is really a suite of apps that turns your Android phone into something that is designed around "people, not apps."
Facebook CEO Mark Zuckerberg was quite clear: due to Android's openness, the company was able to do everything it wanted to without forking Android, as Amazon.com has done for its Kindle Fire.
One of the apps in the suite is called called Coverfeed. It redesigns the homescreen and the lockscreen of an Android device, giving you a Facebook-centric view of the world. You'll get updates without having to launch the Facebook app, or even unlock the phone. You can comment or like posts directly from your homescreen.
Chat Heads, which was found in the leaked APK earlier, is a centralized messaging app. It basically merges Facebook Messenger and text messaging for individual contacts. With Chat Heads, Facebook moves to establish itself as Android's core messaging and communication platform
Chat Heads really refers to the round icon with the face of whomever you're talking to, which will appear above any app you're using. Tap the face, and your chat window appears.
What about the HTC First, the device that was outed earlier? Zuckerberg paid special attention to both HTC and AT&T, the carrier of the HTC First. The HTC First will be the first phone with Facebook Home preloaded.
Notably, that gives the HTC First an advantage for those who want the Home experience, but a disadvantage for those who do not. We wouldn't expect buyers who aren't that interested in Facebook Home to buy the phone, anyway, but as with any Android phone, the home screen will be customizable, and you could load Go, Nova, Apex, or whatever on-board.
HTC CEO Peter Chou was at the event, and introduced the HTC First, himself. He described it as the "ultimate social phone" as well as a "great opportunity to bring social and mobile together."
As
leaked earlier
, the First comes in four colors (black, white, red and baby blue). It will retail for $99.99 with a two-year service agreement or $450 unsubsidized. Pre-orders open up today, with phones shipping on April 10 and devices hitting retail on April 12.
Zuckerberg concluded as follows:
At one level, this is just the next mobile version of Facebook. We're about to see the most empowered generation of people in history. It's a deeply technical problem, but it's also a deeply social problem.