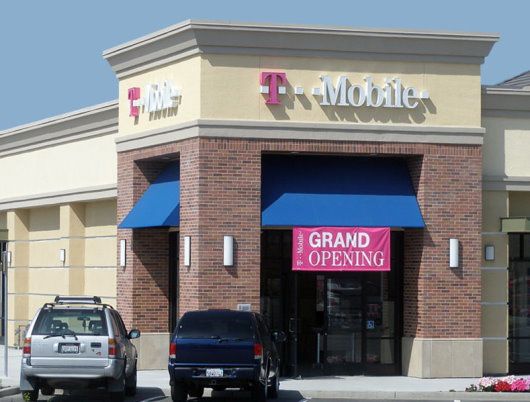 Although T-Mobile USA's Un-carrier plans (also known as Simple Choice) don't involve contracts, there are restrictions. While those may be obvious to techies, they may not be obvious to the ordinary consumer, and the Washington state Attorney General wants T-Mobile to change its advertising, with the carrier
agreeing on Friday
to do so.
The nation's fourth largest carrier has said it was eliminating carrier subsidies. However, although there is no service term on a contract, as other carriers have, T-Mobile does require customers to pay for their phones over a two-year period. If they leave or upgrade their device early, they must pay the remaining balance.
T-Mobile says its plans are still better, as customers generally pay a lower amount up-front, pay lower plan fees, and also have no Early Termination Fee (ETF) if they leave. In a sense, though, the remaining balance of the device is a sort of ETF, which the AG noted.
In a press release, Washington State Attorney General Bob Ferguson said:
Instead of a "two-year sentence" for wireless service, consumers face a different two-year 'sentence' to avoid a lump-sum balloon payment for the phone.
Under the terms of a settlement between T-Mobile USA and the Washington Attorney General, the carrier agreed to the following:
Not to misrepresent consumers' obligations under its contracts, including those contracts that have no restrictions or limitations; and
Adequately disclose that customers who terminate their T-Mobile wireless service before their device is paid off will have to pay the balance due on the phone at the time of cancellation.
In addition, Washington state residents who purchased T-Mobile service between March 26 and April 25 are eligible for a full refund for their equipment and can cancel their service plans without being required to pay the remaining balance owed on their devices -- though they will have to return the devices. T-Mobile USA also will be required to pay $26,046.40 for attorneys' fees and other costs.
In their own press release, T-Mobile USA said:
As America's Un-carrier, our goal is to increase transparency with our customers, unleashing them from restrictive long-term service contracts -- this kind of simple, straightforward approach is core to the new company we are building. While we believe our advertising was truthful and appropriate, we voluntarily agreed to this arrangement with the Washington AG in this spirit.