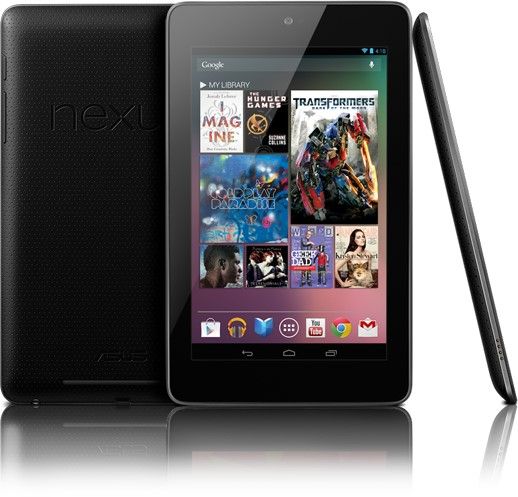 The second generation Nexus 7 tablet will be released for sale in July, according to two sources speaking to
Reuters on Wednesday
. The timing makes sense: The device will likely be introduced at Google I/O, which takes place from May 15-17, 2013 at the Moscone Center in San Francisco.
As with its latest devices, it's expected that the device's price will be heavily subsidized. Google sells its devices, even those with cellular capability, sans contract yet the prices are impressive for unlocked devices. The 16GB Nexus 4, for example, is sold for $349 unlocked and without contract, far less than most unlocked devices would be sold for.
A factory unlocked international Galaxy S III runs $899, although it can be found for less ($450 at
Amazon.com
). The unlocked 16GB iPhone 5 runs $649.
Notably, the Nexus 4 does not support LTE.
The sources said that Google hopes to ship as many as eight million of the tablets in the second half of this year. The tablets will reportedly continue to be built for Google by Asus.
The second-generation Nexus 7 will come with a higher screen resolution (the current model has a 1280 x 800 pixel display), a thinner bezel and a Qualcomm chip instead of an NVIDIA chip (the current version uses a Tegra 3).
Google decided on Qualcomm's chip for power usage reasons, according to the sources. NVIDIA's current model processor would be the Tegra 4.
Prices has not been set yet, the sources said. It's unclear from the report, as well, if Google will offer cellular versions of the tablet immediately (last year the company released a wi-fi-only version months before debuting a 3G version).
Current pricing for the device hasn't been decided yet. The lowest-cost current version comes with 32GB of internal storage and sells for $199; it's possible -- perhaps even probable -- that Google will attempt to maintain that price point as Apple does.
The old model could be discontinued, or as Apple tends to do, discounted to say $149. The lowest cost iPad mini sells for $329.
As Amazon.com feels about its Kindle Fire, profits from the device itself is less important than the secondary aspects. For Amazon.com, the device is a means to selling more product, including online video. For Google, the device is an entry point to more advertising.
Fubon Securities analyst Arthur Liao said,
This is the "zero margin strategy." 97 percent of Google's revenue comes from advertisement, so it needs to sell more mobile devices in order to reach more consumers.