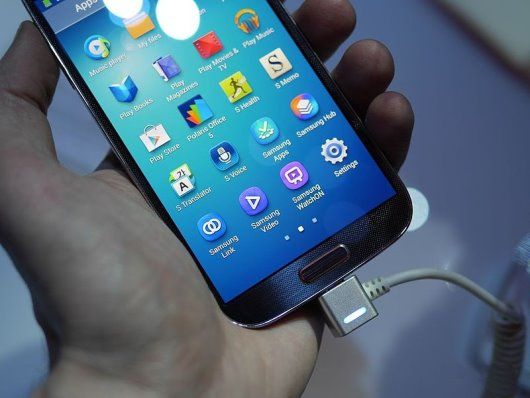 The display expert who
debunked the iPhone 4's Retina display
when it debuted in 2010
compared the displays
of the Samsung Galaxy S III and Galaxy S4, along with the iPhone 5. The result: Between the two current generation devices, it's a tie.
Dr. Raymond Soneira is President of DisplayMate Technologies Corporation of Amherst, New Hampshire, which produces video calibration, evaluation, and diagnostic products for consumers, technicians, and manufacturers.
As Samsung and iPhone fans joust for position in terms of which device is better, the Galaxy S4 or the iPhone 5, DisplayMate's tests examined -- in detail -- the screens in the following categories:
Screen Reflections
Brightness and Contrast
Colors and Intensities
Viewing Angles
Display Power Consumption
Running Time on Battery
The result was a dead heat between the Galaxy S4 and the iPhone 5.
Technically, the screens of the two devices have the following specs:
Galaxy S4:
5.0-inch PenTile OLED
16:9 = 1.78 Aspect Ratio
1920 x 1080 pixels
441 PPI (326 has been defined by Apple as Retina)
iPhone 5:
4.0-inch IPS LCD
16:9 = 1.78 Aspect Ratio
1136 x 640 pixels
326 PPI
In conclusion, Dr. Soneira said:
The Galaxy S4 continues the rapid and impressive improvement in OLED displays and technology. The first notable OLED Smartphone, the Google Nexus One, came in decidedly last place in our 2010 Smartphone Display Shoot-Out. In a span of just three years OLED display technology is now challenging the performance of the best LCDs. Each have their own particular strengths and weaknesses, but if you scan our color coordinated Comparison Table, both displays and technologies perform quite well and look quite good and comparable overall – we'll see how they both evolve and improve in the next generation, which we consider next.

The biggest challenge for OLEDs is continuing to improve their power efficiency and full screen peak brightness. We measured an impressive 20 percent improvement in power efficacy between the Galaxy S4 and S III, and a 25 percent increase in brightness (and up to 68 percent with Automatic Brightness). If this keeps up then OLEDs may pull ahead of LCDs in brightness and power efficiency in the near future.

Of course, LCDs are not standing still either. There has been a remarkable increase in their resolution and Pixels Per Inch. IGZO and more advanced Metal Oxide backplanes will help to significantly improve their efficiency and performance. Quantum Dots should help them to efficiently enlarge their Color Gamuts to catch up with OLEDs, which is important for delivering accurate color and image contrast in high ambient lighting.

Both OLEDs and LCDs need to carefully expand their color management and color calibration. The biggest improvements for mobile displays will come from dynamically changing the display Color Gamuts and Intensity Scales to automatically compensate and correct for reflected glare and image wash out from ambient light. Which ever one succeeds is likely to win in the next generation of mobile displays.