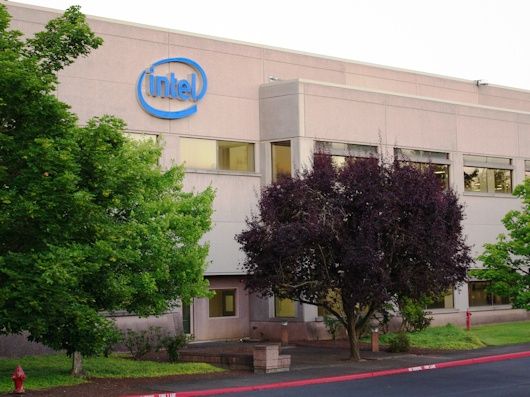 Prices are falling, and not just at Walmart, according to Intel CEO Paul Otellini. Otellini
said on Tuesday
that prices for Windows 8 touch-based devices, including laptops, are set to plummet.
He said:
If you look at touch-enabled Intel-based notebooks that are ultrathin using [Bay Trail] processors, those prices are going to be down to as low as $200.
These price points would be so low they could penetrate the realm of inexpensive tablets. The new designs will be based on Intel's upcoming quad-core "Bay Trail" chip.
Those disappointed (read: many) at the performance of Atom processors should look at the Bay Trail chip. A complete redesign of the Atom micro-architecture, Intel expects it to bring Atom chips closer to mainstream Intel processor performance.
Stacy Smith, Intel's chief financial officer added:
Bay Trail is going to be a great product in that segment of the market and enable stunning performance relative to what the competition can bring.
Earlier this month, Tan Weng Kuan, vice president and general manager of the Mobile Communications Group, Intel China, said that Bay Trail will:
[enable] the most powerful Atom processor to-date, doubling the computing performance of Intel's current-generation tablet offering.
Otellini added that he expects more standard ultrabook designs based on the upcoming Haswell chip to be priced as low as $499.