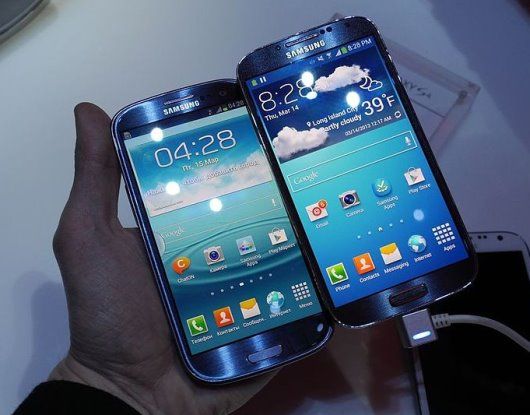 Samsung has been pretty successful with recent ads and other marketing, but we're not so sure about this one. On Monday, the Korean giant
launched its new flagship phone
, the Galaxy S4, in India. The event wasn't exactly (Gangnam) stylish.
Bollywood actor Ranveer Singh took the stage at the event to perform a parody of Psy's runaway 2012 hit "Gangnam Style." The emphasis, though, is on the word parody, as the lyrics were changed to promote the GS4, with the song now being known as "Samsung Style."
Psy's
official "Gangnam Style" video
holds the record for most views with over 1.5 billion and counting. He recently released his follow-up, "
Gentleman
," which set a record for the most first day views for a music video.
"Gentleman," which debuted on YouTube on April 13, has reached nearly 252 million views, already.
Somehow, it's not believed that "Samsung Style" will reach those heights. Lyrics "such as if you like the S III, then this phone is even better" and "441 ppi is not just a number" don't lend themselves to hits.
For those wondering, 441 ppi refers to the pixels-per-inch ratio of the GS4's screen, which exceeds that of the iPhone 5 (326 ppi). 326 ppi is the low-end of the range for Retina displays. The GS4 and iPhone 5 recently tied in a display shoot-out
run by a display expert
.