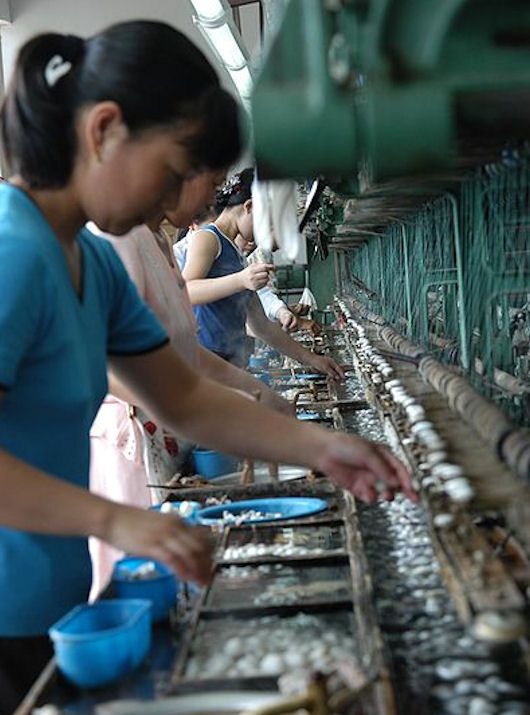 There was more ammo
released on Monday
for those believing that the iPhone 5 is slated for a late summer release. Foxconn, Apple's key manufacturing partner, was reported to have resumed hiring assembly-line workers in China after a post-holiday
hiring freeze
.
It is just the latest sign in the litany of them that Apple is readying up for production of a new iPhone, rumored to be dubbed the iPhone 5S. There are also rumors that Apple will release a lower-cost version of its iPhone, one with a cheaper plastic shell that will be available in a range of colors.
According to Foxconn, since the end of March, it has added approximately 10,000 assembly-line workers per week in Zhengzhou, its current major production facility for iPhones. Foxconn's earlier freeze was based, the company claimed, on more returning workers than the company was accustomed to, rather than lower iPhone 5S demand.
Apple is expected to have Foxconn begin manufacturing the iPhone 5S sometime in the second quarter of calendar year 2013, or Apple's third quarter of its fiscal year.
A Zhengzhou-based executive with "direct knowledge of (Foxconn) production plans" told the Journal:
We have been very busy recently as we will start mass-producing the new iPhone soon.
While Foxconn appears to be ramping up for new production, a
recent report
by KGI Securities analyst Ming-chi Kuo, who has a history of accurate predictions on Apple releases, said that the iPhone 5S, the lower-cost iPhone, and the second-generation iPad mini all faced possible production delays due to technical issues with the products.