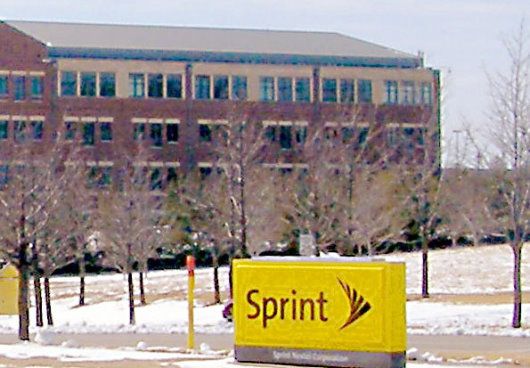 It may be the nation's third largest wireless carrier, but Sprint could use a savior. While Japan's Softbank
offered a helping acquisition earlier
, on Monday satellite-TV provider Dish Network
made an offer
that tops Softbank's proposal by 13 percent.
Dish's $25.5 billion bid for Sprint includes $4.76 in cash and about $2.24 in Dish stock (based on Friday's closing price), for every share of Sprint. The $7 per share offering amounts to $17.3 billion in cash and $8.2 billion in stock; Sprint shares closed at $6.22 on Friday.
In October of 2012, SoftBank announced that it had it has reached a deal with Sprint to acquire a 70 percent stake in the company for $20.1 billion. The Softbank deal is still awaiting regulator approval; the new offer places an obvious monkey wrench into the mix.
In a press release, Charlie Ergen, Dish Chairman, said:
Sprint shareholders will benefit from a higher price with more cash while also creating the opportunity to participate more meaningfully in a combined Dish/Sprint with a significantly enhanced strategic position and substantial synergies that are not attainable through the pending SoftBank proposal.
In an interview in New York, Ergen added:
Sprint is in play. We think we've made an offer that's much more compelling than the Softbank transaction."
It's not the first time the word acquisition was joined to Sprint and Dish Network. Earlier this year, Dish made an informal offer to buy Clearwire, a mobile and fixed broadband provider that is half-owned by Sprint and that has agreed to sell Sprint the other half. Dish has not, to this point, moved forward with a formal offer.
Ergen said the "deck was stacked against us (Dish)" in terms of the Clearwire deal,, due to a mess of contractual obligations. In acquiring all of Sprint, Dish would still face an obstacle, but it would be limited to a $600 million breakup fee that would be due Softbank.
Should Sprint's board of directors decide Dish's offer is superior to Softbank's, Softbank would have an opportunity to increase its offer.
Under Softbank's offer, Sprint would remain a separate publicly traded entity. Under Dish's proposal, Sprint would be combined with the satellite provider.
Sprint shares were up 13.75 percent in Monday's early market session on the news.