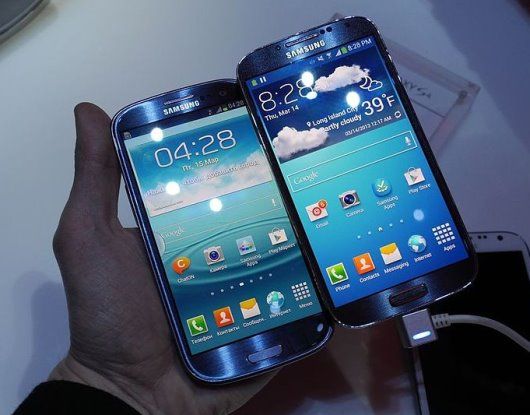 As promised, AT&T launched
Samsung Galaxy S4 pre-ordering on Tuesday
,
and gave customers a tidbit of extra information, too. The carrier said that devices ordered on Tuesday would be shipped on April 30.
In addition, those who continued in the process would see that the device is expected to reach the hands of eager end users on or before May 3, with two-day shipping.
The page confirms the 16GB model's price of $199.99 with a two-year contract and $639 off-contract. The phone comes in either White Frost or Black Mist.
Regional carrier U.S. Cellular also opened pre-orders on Tuesday. U.S. Cellular does not list an exact ship date, but if you drill down into the ordering process you'll find fine print at the bottom of the checkout page that says its version of the GS4 is scheduled to release "about four weeks" after pre-ordering begins.
Are you a T-Mobile or Verizon user? T-Mobile already gave May 1 as the date of its GS4's release. Verizon hasn't divulged any info, but a recently leaked internal memo points
to a May 30 release date
.
The Galaxy S4 (Samsung has apparently eschewed Roman numerals since the Galaxy S III) is Samsung's latest flagship device. Its processor will vary from region to region, with U.S. versions being shafted by LTE once again. The U.S. version will ship with a quad-core Snapdragon 600 CPU clocked at 1.9GHz. The Asian and European versions will sport the long-awaited Samsung Exynos 5 Octa eight-core processor.
Meanwhile, the device will ship with 2GB of RAM, a 2600mAh battery, and 16GB, 32GB and 64GB versions, with the requisite microSD card slot. It will also have wi-fi, Bluetooth 4, an IR blaster, and NFC. As expected, the rear-facing camera is 13MP and the front-facing camera is 2MP.
The Galaxy S4 also includes a dual-shot mode, which lets you use both the front-facing camera and the rear-facing camera at the same time, for both recording and still captures.
It will ship with the latest version of Android, 4.2.2.