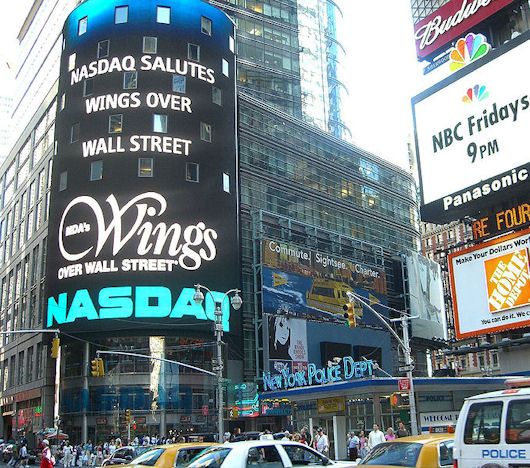 Tech giant Apple's shares were hammered from the market open on Wednesday, as investors continued to flee the stock. For a time, Apple shares dropped below $400 for the day, reaching $398.11 on the low end. The stock's high for the day was $420.60.
Apple plans to release its fiscal Q2 2013 earnings on April 23, with a conference call scheduled at 5:00 p.m. EDT.
The company's shares have been on a fairly consistent downward trend after reaching an all-time high this in September of 2012 ahead of the iPhone 5′s launch. Apple shares topped out at $705.07, at that time.
At least part of the furor over the stock came from a report from DigiTimes which
said that
iPad mini shipments could fall 20 to 30 percent quarter-over-quarter to 10 to 12 million in the June quarter due to "lacking demand in the market." It's unclear if that statement means lacking demand for the iPad mini, sub-10-inch tablets in general, or tablets in general.
Notably, however, as we have noted previously, DigiTimes has a mixed record in terms of rumors.
Edward Parker of Lazard Capital Markets said,
We continue to see risks to [Apple's] consensus estimates, primarily with respect to the June quarter. June should be the trough quarter ahead of multiple new product introductions into this summer and into fall.
Companies associated with Apple were feeling the heat on Wednesday, as well. Apple supplier Cirrus Logic closed down more than 15 percent after the audio chipmaker estimated fourth-quarter revenue below Wall Street estimates, as well as forecasting first-quarter revenue below expectations. Cirrus Logic finished the day at $18.05, down $3.36 or 15.69 percent.
Apple suppliers Qualcomm ($64.23, down $1.58), Avago Technologies ($32.40 down $2.18) and Skyworks ($20.68 -$0.96) also traded down sharply.
Apple stock closed at $402.80, down $23.44 (-5.50 percent).