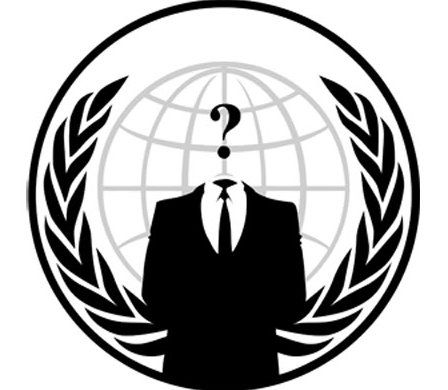 Loosely-knit hacker group Anonymous
took over
North Korea's official
Twitter
and
Flickr
on Wednesday. The group then used the Twitter account to announce various North Korea-connected sites it had hacked.
At the time of this writing, the Twitter account appears to still be in Anonymous' control, while the Flickr account seems to have return to North Korean hands.
The new moves follow up a claim the group made last week: Anonymous said it had stolen 15,000 passwords from North Korea's Uriminzokkiri.com news and information site. That hack, it said, was in response to the North Korean regime and its nuclear weapons program.
The extent of last week's intrusion is unclear as the group only posted details of six of the accounts that it claimed to have stolen. Today's hacks, however, are indisputable.
Prior to the Flickr account being stored to North Korean control, Anonymous had uploaded four images to the country's official Flickr photostream, including a fake "Wanted" poster, showing the country's leader, Kim Jong-un, wearing pig ears and a pig snout, with text that said:
Threatening world peace with ICBMs and Nuclear weapons/Wasting money while his people starve to death/ Concentration Camps and the worst human rights violation in the world.
It offered an obviously bogus $1 million reward.
The hacktivist group claimed to have a number of members "on the ground," saying:
We happily noticed you questioned how we could be inside Kwangmyong, the country-wide intranet of N.K., because we think it's good journalism to doubt and question things. We have a few guys on the ground who managed to bring the real internet into the country using a chain of long distance WiFi repeaters with proprietary frequencies, so they're not jammed (yet). We also have access to some N.K. phone landlines which are connected to Kwangmyong through dial-ups. Last missing peace of puzzle was to interconnect the two networks, which those guys finally managed to do.
They added, though, that they are still having connectivity issues on the ground.
Additionally, the group concluded with:
@ citizens of North Korea, South Korea, USA, and the world Don't allow your governments to separate you. We are all one. We are the people. Our enemies are the dictators and regimes, our goals are freedom and peace and democracy. United as one, divided by zero, we can never be defeated!

We are Anonymous
We are Legion
We do not forgive
We do not forget
Expect us!
Tensions in the region remain high. On Thursday, North Korea threatened the U.S. by authorizing its military to conduct a nuclear strike.