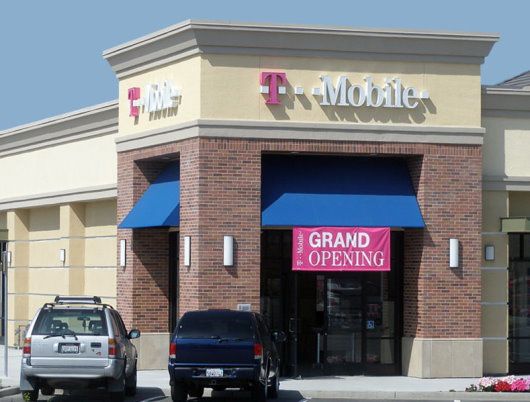 T-Mobile USA has
finally unveiled
its new contract-less plans. The carrier has, as promised, totally done away with its Classic (contracted) plans. Its Value plans, where you bring your own device or pay the full unsubsidized price up front, still exist.
The new plans are labeled Simple Choice. They start at $50 monthly for unlimited talk and text. That price includes a minimal value of 500MB for full speed data, with speeds cut to 2G after that point. 2GB more of data -- for a total of 2.5GB -- costs $10 more monthly; unlimited data costs $20. There are additional tiers, as well.
All the plans include mobile hotspot service, but the tiered plans using data directly from your tier and the unlimited plan only includes 500MB of tethering data. An additional 2GB of hotspot data costs $10 per month; 4GB costs $20 per month. Thus, an unlimited plan with 4.5GB of tethering would be $90 per month for the data portion.
As far as hardware goes, users have to pay an additional fee for what would have been the life of a two-year contract. It's relatively minimal, though. For example, the Samsung Galaxy S III costs $109.99 up front and an extra $20 a month for 24 months. That amounts to $589.99, which is the same price as buying the phone up front.
T-Mobile USA has a press event planned for Tuesday, March 26. It's expected speak further about its 4G LTE rollout plans. It is the only of the Big Four national carriers to lack 4G LTE service. It is also scheduled to launch the BlackBerry Z10, BlackBerry's first BB10 smartphone, tomorrow as well.