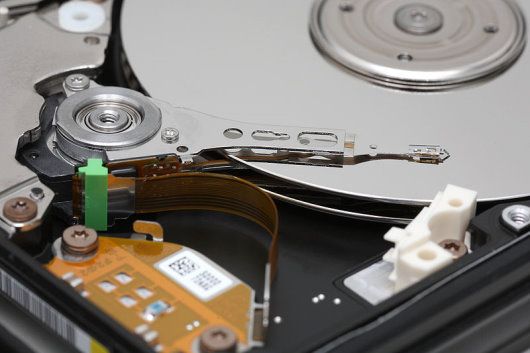 The age of the standard hard drive continues to close in on its end, although there is still plenty of life in the conventional hard drive market, due to price and capacity issues among solid-state drives (SSDs). That being said, even Seagate sees the writing on the wall, and
on Monday, it was confirmed
:
The hard drive giant will halt sales of 2.5-inch (laptop) 7,200 RPM hard drives by the end of 2013.
Seagate currently sells four 7200RPM 2.5-inch line: the Momentus 7200.4 and 7200.2, the Momentus Thin 7200, and the Momentus XT. The XT is Seagate's hybrid drive, which couples a standard mechanical hard drive with with 8GB of SLC NAND RAM cache.
Hybrid drives, of course, cost more than standard hard drives, but less than SSDs. Seagate's decision is seen as a smart one. Standard performance (some would say low-performance) hard drives run at 5,400 RPM. Although the price of SSDs is still too high to create terabyte SSDs that don't cost a mint, many buyers of high-performance laptops are opting for dual drives: a smaller SSD for the operating system and a larger SSD for programs and data.
Budget buyers who buy those bargain sub-$500 laptops shouldn't be concerned with the rotational speeds of 5,400rpm drives in their computers. Those who are buying, say, an Alienware m18x gaming laptop would most likely shoot for an SSD, considering the already existing high price of their laptop.
Still, buyers looking for a large conventional 7,200 RPM drive for their laptop only have until the end of the year.
Seagate, too, still does not have a consumer version of an SSD to sell. Neither does its huge rival, Western Digital. We'd expect both companies will need to embrace a consumer SSD soon.