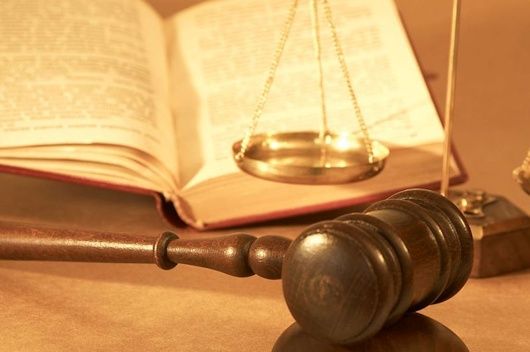 Last year's landmark Apple - Samsung patent case seems neverending, as well, despite a jury verdict which awarded Apple $1.05 billion (with a "b") in damages.
On Friday
, U.S. District Court Judge Lucy Koh vacating $450 million from that award, adding that a new trial is necessary on damages for some Samsung products because the jury erred.
Koh said that the jury based its award for 14 infringing Samsung products on an incorrect legal theory, Koh ruled, saying the companies should consider appealing her ruling before any trial begins. In the ruling, issued Friday afternoon, Koh said:
The Court has identified an impermissible legal theory on which the jury based its award, and cannot reasonably calculate the amount of excess while effectuating the intent of the jury.
Reportedly, a witness for Apple upon whose testimony the jury relied on "presented a theory that the court had ruled legally impermissible." Koh said that despite her explicit instruction that the theory couldn't be used and should be ignored, "the amount of the award made plain that the jury had applied the impermissible theory anyway."
The infringing products were the Galaxy Prevail, Gem, Indulge, Infuse 4G, the AT&T Galaxy S II, Captivate, Continuum, Droid Charge, Epic 4G, Exhibit 4G, Galaxy Tab, Nexus S 4G, Replenish and Transform. As an example of the error, the jury awards $57.9 million in damages for the Galaxy Prevail. However, as Koh noted, that award was too high, since the Prevail was found to infringe only on utility patents, and not on design patents. The other devices listed above all fell into the same group.
This is why the damages for the 14 products above was vacated. However, there were a total of 28 devices that the jury decreed infringed on Apple's patents. After Koh vacated the $450 million, the jury's award for the 14 other products remains, but is "only" $598.9 million.
Apple filed for an injunction against a number of the infringing products, attempting to keep them off store shelves. However, Koh denied the attempt, saying most of the devices were already no longer in stores. It is unclear from the ruling when a new trial for the 14 products in question would be held.
However, the two companies are slated to meet once again in court next year over a separate group of patents and products from both companies, including the iPhone 5 and the Galaxy SIII. What's interesting is those devices will be in the same situation as the above: no longer available in stores.
The Galaxy S IV, for one, is expected to be launched on March 14.