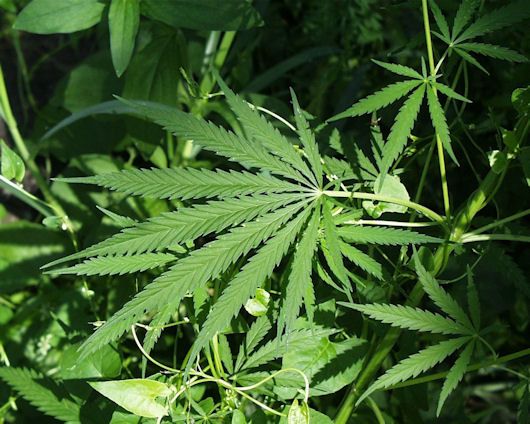 Recently we saw a Pepsi vending machine "
hacked
" to dispense malt liquor instead of soda, but the world of vending machines could soon become political. News of high-tech pot dispensing machines, possibly to arrive in San Diego, Calif.,
arose on Friday
as the city council prepared to discuss medical marijuana during its next meeting.
The San Diego City Council plans to discuss medical marijuana during their March 25 meeting; Mayor Bob Filner requested they take up the conversation in order to clarify legal confusion around the issue. He said:
We have to get a law in place so that all of this is regularized and that people know what the expectations are and what the rules are.
One California company believes it has the solution: vending machines. However, these are not your typical vending machines: They are high-tech, armor-coated machines that will be -- if approved -- installed in dispensaries.
Dr. Bruce Bedrick believes his Med-Box marijuana vending machine could actually help regulate medical marijuana sales. Medical marijuana is legal in a number of states in the U.S., including California. There are also two states, Colorado and Washington, that have legalized the recreational use of pot.
Med-Box CEO Dr. Bruce Bedrick said:
Our technology is not a vending machine that is sitting out on the street corner. These are 800-pound, armor coated machines that are sitting in dispensaries.
Using the Med-Box is not as simple as walking up to it directly, at least the first time. Instead, users would first be required to show their medical marijuana card to an employee at the dispensary. They would then be given a second card which would allow them to make future purchases, directly from the machine.
On future visits, the patients swipe the second card and scan their fingerprint. After that, a staff member simply presses a button and the medical marijuana is dispensed.
Bedrick said,
"In our case, there's no free-wheeling marijuana around. There's no marijuana in big glass jars that's unaccounted for. This type of technology really helps regulate the industry. The software and the way the system is set up can limit the actual dispensing to patients.
Filner, however, wasn't sold on the idea. He said:
[Vending machines] will not be part of any ordinance. There will be no vending machines of medical marijuana in San Diego. [We need] more access, but more restrictions. [The ordinance] will be based on compassionate distribution to people who have doctor's prescriptions.
MED-BOX has been in the news for other reasons. The stock (MDBX) spiked from $42 to over $200 in mid-November after a Marketwatch story recommended it as a way to invest in legalized marijuana. Since then, the stock has settled in at a more reasonable level -- the company issued a statement in November saying the $200 price was "not based upon present business economics" -- at around $33.