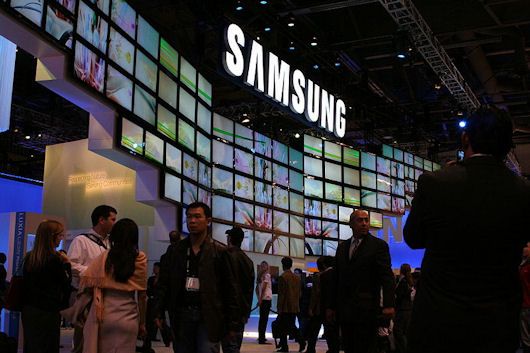 Samsung will unveil the Galaxy S IV today, March 14, but by the time the 7:00 p.m. EDT event rolls around, we may know everything about the new features available on it, though -- naturally -- we will still not have confirmation on the hardware specs. Four videos were unleashed on the Internet
on Thursday
.
The first video, embedded below, shows Floating Touch, which is similar to the Note II's Air View, but works with just fingers. Air View requires the Note II's stylus to work.
The second video shows off new Internet browsing functionality -- but no eye-controlled Smart Scroll, which was rumored, but then said
to not be coming
. Still, the video shows that page navigation can be done by waving your hand in front of the device.
The third video shows the new SmartPause feature, also rumored. The functionality will pause the playback of video when an end user looks away from the screen. It sounds very similar to LG's new "Smart Video," which was
announced on Wednesday
.
The final video shows off the device's new lock screen.
Rumored hardware specifications for the Galaxy S IV are as follows:
An eight-core Samsung Exynos 5 Octa processor or quad-core Qualcomm 600 processor, depending on location
A separate eight-core GPU
2 GB of RAM
A 4.99-inch (why can't they just call it 5-inch?) SuperAMOLED display
A 13-megapixel rear-facing camera with 1080p video capability
A 2-megapixel front-facing camera
It will also carry Android 4.2.2. To be clear, the device in the videos is said to be a prototype, so expect the final version to differ in appearance.