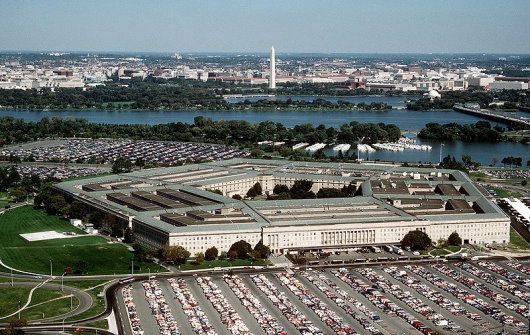 The DOD
leaped to the defense of BlackBerry
(nee Research in Motion or RIM) on Thursday, after a
Wednesday report
implied that that the Defense Department was dumping BlackBerry devices from its "arsenal."
Citing "well-placed sources," the Electronista report said the government has plans to purchase 120,000 iPads, 100,000 iPad minis, 200,000 iPod Touches, and 210,000 iPhones. Timing, according to the report, was the unclear "following the current sequestration."
The DOD currently has over 600,000 mobile devices in use, of which 470,000 are BlackBerry; 41,000 more are iDevices and 8,700 are Android devices. None of the BB devices, though, are ones running the state-of-the-art BlackBerry 10 platform. The first such device, the Z10, reaches AT&T stores on Friday and Verizon stores on Monday. T-Mobile has already begun business sales, but has not dated consumer sales.
In a telephone interview, a DoD spokesman, Air Force Lt. Col. Damien Pickart,
We are not dumping BlackBerry as Electronista and others have indicated. We're moving to multiple devices, and that includes BlackBerry.
He added that he didn't know where Electronista sourced its information, but said, "it is not from an official DoD source."
The BlackBerry has a very viable future at the Defense Department, he added.
Pickart also released a full, official statement:
The department is aware of recent reporting that asserts it is "dropping" BlackBerry. This reporting is in error. The department recently released its mobility strategy and supporting implementation plan, which clarifies we are moving towards a mobile management capability that supports a variety of devices, to include BlackBerry. As clarified in the recent release of our Commercial Mobile Device Implementation Plan, we are working towards establishing a multi-vendor environment in support of the DoD mobility strategy.

The Commercial Mobile Device Implementation Plan updates the June 2012 Mobile Strategy with specific objectives and puts the strategy into action. A key objective of the plan is to establish a department-wide mobile enterprise solution that permits the use of the latest commercial technology such as smartphones and tablets, and the development of an enterprise mobile device management capability and application store to support approximately 100,000 multivendor devices by February 2014. DoD currently has more than 600,000 Commercial Mobile Devices in operational and pilot use, including 470,000 Blackberries, 41,000 Apple Operating Systems and 8,700 Android Systems.
BlackBerry's U.S. bruhaha comes on the heels of another disputed report from the U.K. On Tuesday, a report in the Guardian newspaper stated that the British government had rejected the BB10 platform over security issues. On Wednesday, a British government security group, the U.K. Communications-Electronics Security Group (CESG) refuted that statement, saying it hasn't yet evaluated the security of BlackBerry 10 devices such as the Z10.
In a statement on its Web site, the CESG concluded that its history with BlackBerry "gives us confidence that the BlackBerry 10 platform is likely to represent a viable solution for the UK government.