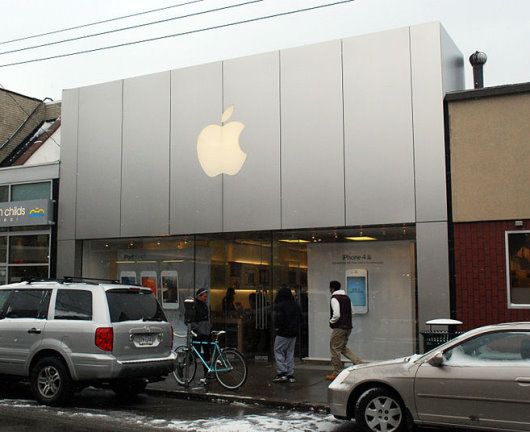 Apple won't report its fiscal Q2 2013 results for some time yet -- the calendar year Q1 isn't over until Sunday -- but analysts already seem to agree on one thing: Apple will report its first quarter of negative growth since 2003. That means that the Cupertino, Calif.-based company will report that its income this quarter was lower than the same quarter, year-over-year, for the first time since 2003, the
Sunday predictions said
.
The reason for the drop in income isn't because Apple's designs have jumped the shark. It's because Apple's gross margins have been dropping steadily since Q2 2012. Then, it peaked at 47 percent. Last quarter, it dropped below 40 percent for the first time since 2011.
In fact, Apple's projected revenue for the current quarter, of $41 to $43 billion, would represent another record second quarter for the company. However, as the company's gross margins continue to drop -- the company own estimates for gross margins are somewhere between 37.5 percent and 38.5 percent.
However, investors already hammered by the stock's fall from grace apparently need not worry greatly. According to the report, Wall Street investors seem to have already priced this negative income growth into the stock, the report said.