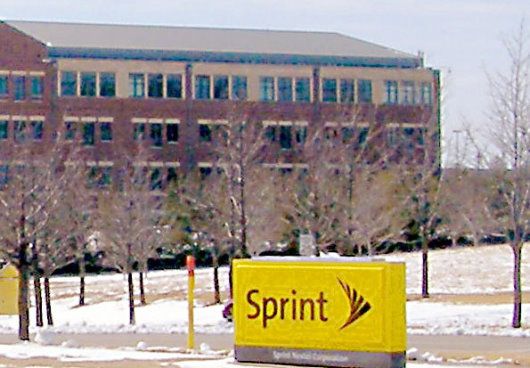 Sprint has lit up its nascent 4G LTE service in new areas of the country,
it was reported on Monday
. Sprint has activated portions of San Francisco, New York City (and some other parts of New York State), Washington, D.C., and "some cities in Florida," including Jacksonville, Miami and Tampa, according to a statement by a Sprint spokesperson.
These activations are part of a soft-launch strategy by the nation's number three wireless carrier, which is playing catch-up LTE-wise vs. Verizon Wireless and AT&T, numbers one and two respectively. Soft-launching LTE service allows Sprint customers to have a taste of the faster service in areas before an official announcement.
Spokesperson Kelly Schlageter said:
Deployment is just beginning in San Francisco. Coverage area is somewhat hard to describe at this stage because sites generally aren't contiguous. There are sites on air in and around SF, kind of like popcorn.
Commenting on soft-launching the service, Schlageter said:
Rather than deploy a site, test the equipment and then turn it off until we launch, we are leaving the sites on and customers are welcome to use the Sprint 4G LTE network wherever they find it.
These new service areas come in addition the 58 markets that Sprint announced in its latest
LTE coverage update
in late January.
Sprint won't make an official announcement of expanded coverage, Schlageter explained, until the coverage reaches "a density of sites to indicate that our customers should consistently have a great 4G LTE experience."
Sprint initially opted for WiMax for its 4G coverage. While that investment allowed it to beat the other Big Four carriers to 4G territory, it became clear that 4G LTE was a faster and better experience for end users. Verizon Wireless was the first to deploy LTE in the U.S., followed by AT&T and then Sprint. T-Mobile USA has announced plans to add LTE, but has not begun a rollout yet.
In its latest earnings call, Sprint said that it was slightly behind in its initial target of near-nationwide 4G LTE coverage by the end of 2013, but confirmed that it is on track to hit 250 million customers by early 2014.
Coverage can't come fast enough for Sprint. The iPhone 5 is the first iPhone to support LTE, and without LTE coverage, a Sprint customer is stuck on Sprint's very slow (in comparison) CDMA 3G service, which puts Sprint at an extreme disadvantage compared to Verizon and AT&T.