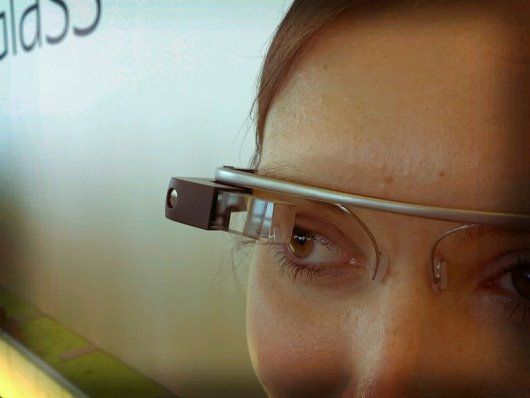 On Wednesday, as it expanded its Project Glass preorder group to include a set of users that will (eventually) win a promotional contest called #ifihadglass, Google also released a demo video that showed a number of ways that users can interact with its smartglasses. All of them, however, are initiated with two words: "OK Glass."
A user might say "OK Glass" and then follow it up with one from a list of voice commands. A Glass Explorer can search, check the weather, get driving instructions, send a message, record a video, take a photo or even launch a video-chat hangout. If it sounds like some of the things that an iPhone user can do with Siri, you'd be right.
Indeed, you could ask, "OK Glass, how do I get to Apple's HQ?"
Project Glass is considered a wearable computer, or a set of smartglasses. Google began pre-selling Glass developer prototypes called the Glass Explorer Edition last year for $1,500 to attendees of Google I/O. On Wednesday, the company also
opened up the project
to winning entries from a contest that wants users to tell the company how they would use Project Glass in their lives.
Glass Explorer Edition devices are due to ship later this year.
Google's video, titled "How it Feels [through Glass]" is a sort of "what-can-you-do-with-it" explanatory video that shows -- in a first-person view -- what it's like to wear the device. As Glass is just that, a pair of smartglasses, the video does a very good job of letting people know what the Glass experience will be like.
Glass smartglasses place a small display just above a person's ordinary field of view. Among other electronics, the device is equipped with a processor, camera, head-tracking orientation sensors. It's not quite the same as an EyePhone (
remember that old "Futurama" episode?
) but it's close.
Google expects Glass will be ready for consumers in 2014.