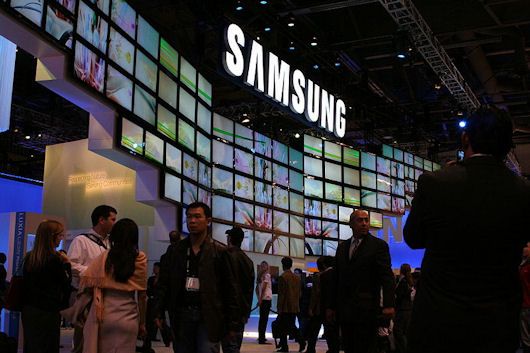 Those wondering how long they have to wait before Samsung unveils its next flagship phone (or its "real next big thing"), the Galaxy S IV, should circle March 14 on their calendars.
Multiple reports on Monday
point to that date as when Samsung will launch its next superphone.
At least some of the reports also indicate that the announcement will dim the fortunes of HTC's new One series flagship, set to be announced on Tuesday, Feb. 19. Earlier today, mobile-review's Eldar Murtazin
tweeted
:
Save the date for a big announcement - March 14 :) And keep silence ;) HTC will miss HTC One sales again :( Like it was in 2012.
"Like it was in 2012" refers to HTC's ill fortunes last year, including seeing its handsets hammered by the popularity of Samsung's Galaxy S III.
While Murtazin was coy about the announcement, SamMobile, which is well-known for its Samsung leaks,
said
that the March 14 event was in fact the announcement of the Galaxy S IV. Moreover, sources familiar with Samsung's plans told The Verge that March 14th is "definitely" a day on which the Korean giant will unveil one or more new devices.
Once again, there a little vagueness to that report, as although one of those devices is assumed to be the Galaxy S IV, it wasn't confirmed. Those sources added that the launch event would be in the U.S., as did SamMobile, but clarity in terms of carrier dates isn't necessarily a given.
Rumored specs have been flying for some time, and it's long been expected that the GS4 would carry a Exynos 5 Octa (eight-core) CPU. In addition, it's believed the new device will sport a Mali-T678 (eight-Core) GPU, 4.99-inch SuperAMOLED display, 2GB of RAM, a 13-megapixel rear camera with 1080p video capability, a two-megapixel front facing camera, and Android 4.2.2 Jelly Bean.
While those hardware specs seem enough to propel consumers to the store, custom features laid on top of Android are expected to be a strong sales point, as well. Sources told The Verge that "The leap in cool new features from [Galaxy S III] to the next flagship will be bigger" than the leap from the Galaxy S II to the Galaxy S III.