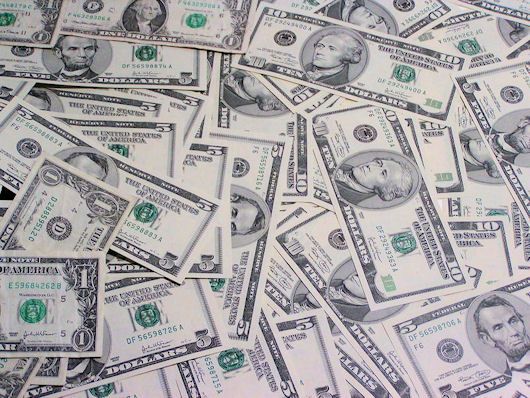 Apple has a lot of cash on hand, that is publicly known. And that cash hoard has set off a legal battle, as on Thursday, hedge fund (Greenlight Capital) manager David Einhorn
sued Apple
in U.S. District Court in Manhattan.
Einhorn, who has long-been an Apple fan and last year predicted that Apple could reach a $1 trillion market capitalization this year filed the lawsuit in an attempt to block an Apple shareholder proposal that he claims could limit how the company could return portions of its $137 billion in cash to investors.
The lawsuit targets a proposal by the company to eliminate from its corporate charter so-called "blank check" preferred stock. As of now, the Board of Directors has discretion to issue preferred stock, but the change that the board is asking shareholders to approve at its annual meeting on Feb. 27 would change that so that any preferred stock issuance would require shareholder approval.
Apple was sitting on a pile of $98 billion in March of 2012. At that time, it said that it would -- for the first time in company history --
issue a dividend
.
Einhorn and firm Greenlight Capital and its affiliates own about $610 million worth of Apple stock. The lawsuit argues that instead of a special dividend or stock buyback, Apple should should distribute a "perpetual preferred" stock that could pay a dividend yield of 4 percent. Apple's current common stock carries about a 2.3 percent dividend yield.
The advantage, Einhorn argues, is that the preferred stock dividends would be spread out over time in relatively small amounts, rather than a large sum spent all at once in the form of a special dividend or stock buyback program. For those unaware, preferred stock is stock that entitles the holder to a fixed dividend, and whose dividend payment takes priority over that of common-stock dividends. Naturally, preferred stock is priced differently from common stock.
Later on Thursday, Apple
issued a response
to the Greenlight Capital lawsuit. It said that passage of the proposed shareholder measure wouldn't prevent Apple from issuing preferred stock in the future, which is true. However, the requirement of shareholder approval would mean it would be tougher to do so.
Apple did not, though, discuss the merits of Greenlight's lawsuit, which states that Apple is violating a securities rule by bundling three items -- 1including the preferred stock change -- in one proposal.
Although Apple is sitting on a larger hoard of cash now than when it first decided to issue common stock dividends, its once sky-rocketing stock price has fallen some 35 percent since September. Apple stock was up $7.69 or 1.63 percent in early mid-morning (PST) trading on Friday.