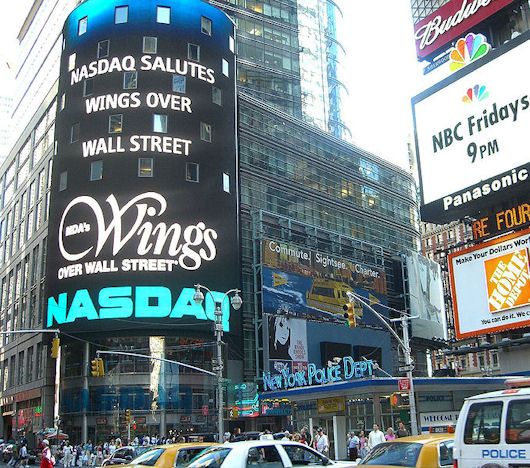 Much attention has been paid to Apple's stock price of late, plummeting as it has from its 52-week high of $705.07 to a close of $459.99 on Monday. While Apple remains the world's most valuable company by market capitalization, its rival Google isn't doing too poorly, either. On Monday, Google
closed above $800 for the first time
,
at $806.85, +$13.96.
In terms of market cap, Google isn't anywhere near Apple, though ($265.99 billion vs. $431.96 billion). Monday's close is still a milestone for the company, though. Google reached $807 before dropping back down $0.15.
The company's stock has surged since co-founder Larry Page took over the CEO position from Eric Schmidt in April of 2011 (Schmidt remains as the Executive Chairman of Google). Since then, Google's stock has risen about 35 percent. In comparison, the S&P 500 index has risen only 15 percent over the same timeframe.
However, much of that rise -- most of it, in fact -- has come since mid-November. In fact, while Google stock pass $700 a share in early September -- for the first time in nearly five years -- it slumped badly in October, when the company's third quarter earnings report leaked early, with troubling information.
In fact, in mid-November, the stock was below $650. Since then, though, it has risen over 23 percent, up more than $150 per share, buoyed by the continued success of Android, strong advertising revenue, and a settlement with the FTC that resulted in Google having to make only relatively minor concessions.
In 2012, the company posted its first ever $50 billion year, with sales beating analyst estimates for Q4 2012.
In mid-September, both Google and Apple were hovering around a $700 per share price. Since then, Apple has dropped about 35 percent while Google has risen close to 15 percent. The company's future appears bright, too, with Android now atop the global smartphone market, and products like its Google Glass smart glasses, Google fiber, and its driverless cars expanding its reach.
Google's big Google I/O conference is expected to advance that reach still further, with a new Nexus phone and more. Google I/O runs from May 15-17, 2013.