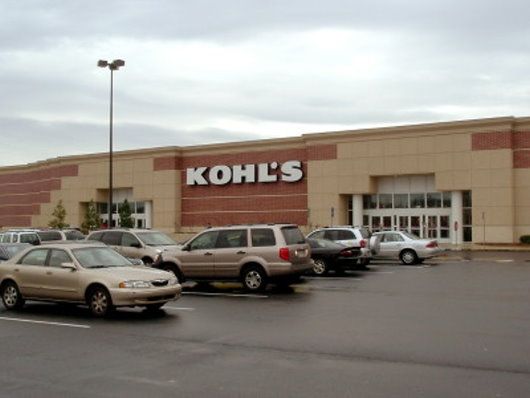 It's not even mid-November, and we're getting down to the end of the Black Friday leaks that are most highly anticipated. On Friday, Kohl's Black Friday ad, all 64 pages of it, hit the Internet.
There will be more than 500 Early Bird specials available between midnight Thankgiving Day and 1:00 p.m. on Black Friday. You'll also be able to shop online from Wednesday Nov. 21 -- the day before TGhanksgiving -- until Black Friday at 3:00 p.m. CST.
Although Kohl's isn't opening on Thanksgiving Day, as by midnight Thanksgiving they really mean 12:01 a.m. on Black Friday, the retailer has something else up its sleeve. The store will be open a full 24 hours, from midnight Thanksgiving evening until midnight Black Friday.
It will then re-open on Saturday, Nov. 24, from 6 a.m. until midnight.
Kohl's will be leveraging social media, as well. Keep an eye on
Kohl's Facebook page
. There consumers can get access to "flash sales on Black Friday, with Facebook "like" races and new arrival sweepstakes that reportedly come with a $100 gift card prize for the winner and three lucky friends. We assume these will be real friends, not faux Facebook friends.
In addition, Kohl's stores will select one "Dream Receipt" each day from November 23 through December 24. The store will pick up the tab for one shopper each day in each store -- note, each store -- during the special holiday promotion.
More Facebook fun: the Kohl's will donate $1 to Toys for Tots for each new Facebook "like" it receives, up to $500,000. During Black Friday all stores will reportedly offer free wi-fi to assist customers browsing through the wish lists and comparing prices. We're not sure, however, how Kohl's will feel if you use Amazon.com's price comparison app, though.
Finally, customers can use the free Internet service to log into Four Square and earn extra savings at Kohl's stores.
The full Kohl's ad
is available here
, in Scribd form, due to its sheer size, but is also available there in larger sizes than could be displayed here.