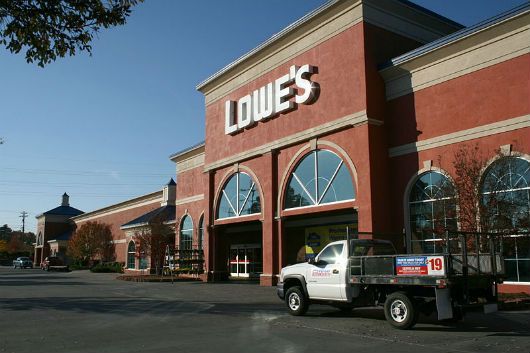 Home improvement and appliance giant Lowe's saw its Black Friday ad leaked to the Internet on Sunday. The ad is 24 pages in length, and -- as you'd probably expect -- has numerous deals on tools, hardware, small appliances, and everything you need to get projects of any size done, and as Lowe's says, "Never stop improving."
Lowe's Black Friday opening is at 5 a.m. local time. In addition, those who prefer to buy online can find great deals there, as well. In addition, there is free shipping on qualifying Lowes.com orders of $19 or more.
In addition to the tools you would expect, there are small appliances, housewares like wall decor, rugs, and more. Major appliances are available too, along with Christmas trees, holiday decorations, and more.
According to
Wikipedia
, Lowe's is the second-largest hardware chain in the United States, behind The Home Depot and ahead of Menards. It has retail stores in the U.S., Canada, and Mexico.
Lowe's was founded in 1946 in North Wilkesboro, N.C., and now serves over 14 million customers a week in 1,714 stores in the United States and 31 in Canada (which the company expanded into in 2007).
With the construction of two stores in the Mexican city of Monterrey, Lowe's officially entered the Mexican market.
In 2011 Lowe's released plans to build more than 150 stores in Australia over the following five years, seeking to enter the A$46 billion industry.
Lowe's Companies is 43rd on the Fortune 500 list. As of 2010, the chain is based in Mooresville, N.C.
Due to embedding limitations, the Lowe's Black Friday 2012 ad
can be found here
, in Scribd form, and in a larger version than could be shown here.