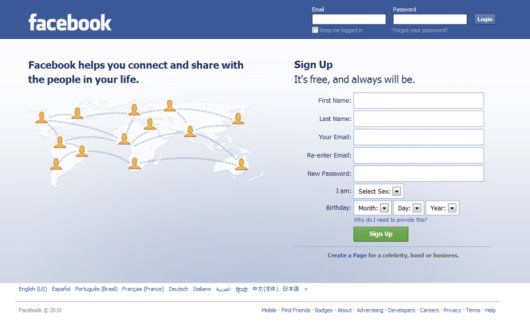 We've said it before: watch what you post to Facebook or Twitter (or any social media site). You're liable to cost yourself a job (it's
happened
before
). In this case, though, the Facebook post could earn this woman a visit from the Secret Service.
According to the company's Twitter post on Thursday, Denise Helms, 22, is no longer employed by
Cold Stone Creamery
, the ice cream parlor chain. Helms lives in Turlock, California.
Why was she fired? Not because she criticized the company. No, she was fired after a racist comment about reelected U.S. President Barack Obama -- as well as a comment favoring his assassination.
Her post, posted right after the results of the presidential election on Tuesday night, said:
Another 4 years of this (N-word). Maybe he will get assassinated this term.
Helms has since deleted her Facebook account.
The company
spent
much of Wednesday and Thursday fielding angry responses to her post. The company was assailed not just on social media, but also by that old-school technology: the phone. The Coldstone store in Turlock, where Helms had worked for less than a year, received more than 20 angry voicemails about the Facebook post. Store manager Chris Kegle said:
We found her comments to be very disgusting, and they do not reflect our opinions here. We never saw anything from her at work like those comments.
The company itself issued the following statement on Twitter:
The employee is no longer w/the company. We were as shocked as you were by her outrageous & completely unacceptable comments.
Speaking to Fox40 on Thursday, Helms said,
I didn't think it would be that big of a deal. The assassination part is kind of harsh. I'm not saying I'd go do that or anything like that, by any means, but if it was to happen I don't think I'd care one bit.
Making a legitimate threat against the president is a felony, and all threats against the nation's leader are investigated by the Secret Service. The video is from KTLA-5 in Los Angeles, broadcast November 8, 2012.
Preview Our Unbelievable Black Friday Deals Now!