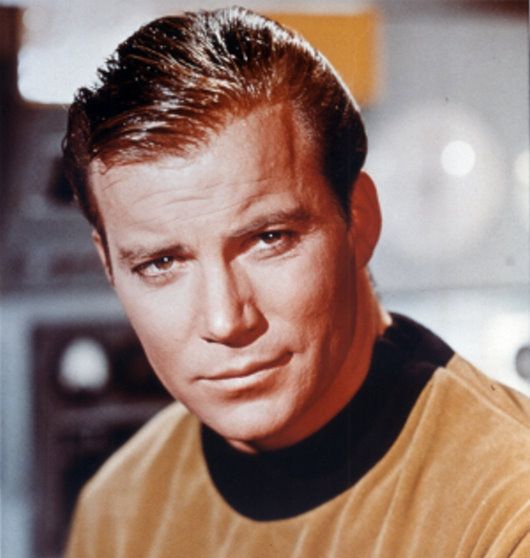 Certainly, the mark isn't one of Justin Bieber-ish proportions, but William Shatner recently reached one million Twitter followers, and with that, the former Star Trek series and movie star made good on a promise: he took the man and his wife out to dinner.
Shatner had promised that the lucky person to become his one millionth follower would receive the honor, and he didn't disappoint. Troy Pound of South Carolina was the lucky person, and Shatner had dinner with Pound recently while the star was traveling in Charlotte, NC for his one-man show "Shatner's World."
Shatner's verified
Twitter account
has seen nearly 24,000 more followers since Pound decided to follow the Star Trek actor. Shatner posted a grainy, dark, and short cell phone video of the dinner to YouTube. The dinner was part of actually part of Shatner's 81st birthday celebration.
Despite what you may think, Pound did not go where no Shatner fan has gone before. As Shatner Tweeted, "I have had dinner with my first follower
@PaulCamuso
several times. MBB"
Shatner is a social media maven, and regularly interact with his fans on Twitter, Google+ and Facebook. He reads, reTweets, and responds to Tweets sent to him. In fact, the same night that he had dinner with Pound and his wife he commented on Twitter: "I just love that I can read people's tweets in the audience just before the show."
Watch the dinner video below.