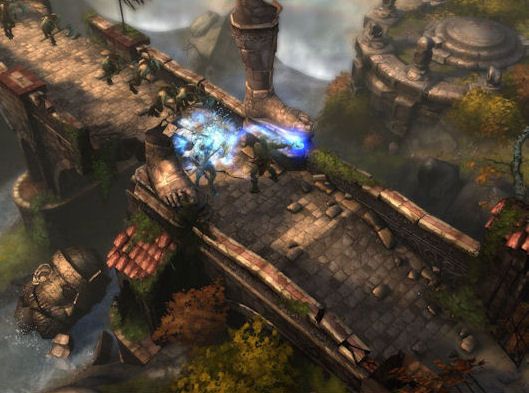 Just a couple of days ago, Activision Blizzard announced that tonight's "Family Guy" episode would feature Diablo III trailer / commercial that sported "a few juicy bits of never-before-seen Diablo III cinematic footage." Well, in case you're not a fan of Seth MacFarlane's animated comedy, wait no longer; the company has released the ad on its official YouTube channel.
In reality (ironic since this is a action fantasy RPG), the ad has little new to offer. Still, it does a good job of reminding people that the game launches on May 15 (fans who haven't been paying attention or even pre-ordered are now, we believe, rushing to their PCs to order -
Standard
,
Collector's
).
It also warns gamers of the obvious: "Evil is back." As the YouTube blurb says,
"The Lord of Terror has begun his demonic crusade to shackle YouTube viewers into unholy slavery. Watch it now, and prepare for the end of days to begin on 05.15.12." Get yourself ready, Diablo fans.
Watch the ad below.