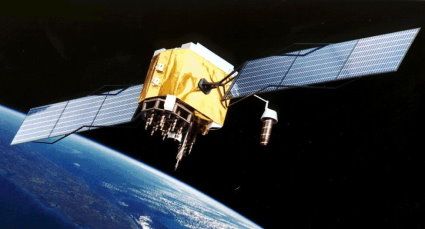 Truck fleet owners are able to track the location of their shipments via GPS, and police are able to use the GPS units on some vehicles to track them if stolen, as well. However, in the ever-increasing tech war between criminals and authorities, thieves have turned to GPS jammers to get around those safeguards.
"GPS Jamming and Interference - A Clear and Present Danger" is the theme of a one-day conference sponsored by the Royal Institute of Navigation and the Location and Timing Program of Digital Systems KTN, which is a U.K. network funded by Britain's Technology Strategy Board. The conference will be held at the National Physical Laboratory in Teddington (London) on Tuesday, February 23.
Thieves are using GPS jammers imported from China, which put out signals at the same frequency as GPS satellites, thieves are stealing expensive cars and trucks carrying valuable loads. Additionally, there are fears that terrorists could use more powerful versions to disrupt air traffic.
It's not necessary for the jammers to produce a strong signal, either. Bob Cockshott, who heads the location and timing program for the Technology Strategy Board (and who will be one of the speakers)
said
"The problem is that the signal from the satellites is extremely weak. It's the equivalent of picking up the light output of a 25-watt bulb on the satellite. That means you only need a jammer with an output of about 2 watts to swamp any signal from the GPS satellites over an area of a few meters."
It's the possibility of terrorists using a system to disrupt GPS near an airport that is drawing the most concern, right now. Charles Curry, the managing director of Chronos Technology, said that a GPS jammer with an output of 20W could be used.
"If you lost GPS capability on planes or other things that rely on accurate timing, such as the emergency networks or power stations, then if they don't build in the ability to mitigate against such attacks there could be very serious consequences." Curry is also head of a consortium which is building a GPS-jamming detection system. The system is currently in its prototype stages and would be used at airports, ports, and other locations which rely on GPS.