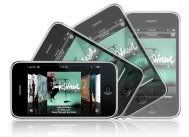 A
report
of a huge NAND flash order placed by Apple seems awfully familiar. Anyone remember the order Apple placed last year prior to the iPhone 3G launch?
According to DigiTimes, the order will place a strain on an already tight supply, particularly since Nokia and Sony have also placed large orders as well.
Apple has reportedly placed orders for 100 million 8Gb NAND flash chips mostly with Samsung Electronics, which is likely to cause a supply shortage, according to sources at downstream suppliers. Nokia and Sony recently also began building their NAND flash inventories, further tightening supply, the sources added.
It's unclear what the NAND flash will be used for. It could be used for a new 32GB iPhone, a new 64GB iPod Touch, or it could be used for iPods, including the newly released fourth-generation iPod nano.
Personally, I'd bet on all of the above, but certainly on a new iPhone.