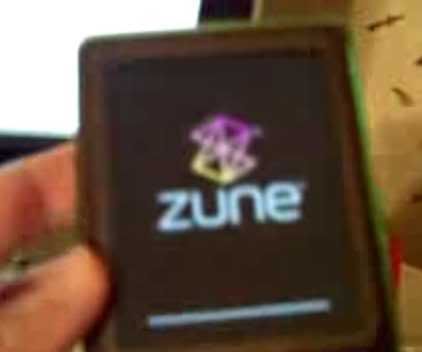 Think of it as the Zune version of Y2K. As it was dubbed earlier, Z2K. 30GB Zunes globally
froze on startup
as the device entered Dec. 31st locally. Microsoft announced they were working on it earlier today, and the fix is already ready. You just have to wait for it.
That's right, as I posited earlier today, this is a leap year problem. What I wasn't sure of was if the problem would resolve itself on January 1st, 2009. According to
Microsoft
, it will. And that's Microsoft's "quick fix."
Hey, since the device wouldn't boot, it would have been hard to apply a firmware fix anyway. Here's what they say (emphasis mine):
The issue should be resolved over the next 24 hours as the time change moves to January 1, 2009. We expect the internal clock on the Zune 30GB devices will automatically reset tomorrow (noon, GMT). By tomorrow you should allow the battery to fully run out of power before the unit can restart successfully then simply ensure that your device is recharged, then turn it back on. If you're a

Zune Pass subscriber, you may need to sync your device with your PC

to refresh the rights to the subscription content you have downloaded to your device.

Customers can continue to stay informed via the support page on zune.net (zune.net/support).

We know this has been a big inconvenience to our customers and we are sorry for that, and want to thank them for their patience.
It won't affect any other Zune models, BTW, the issue is related to a part that is only used in 30GB Zune devices. Microsoft also said they would release a permanent fix before the next leap year in 2012, but seriously, by then we'll all have moved on to the iPod micron or whatever.