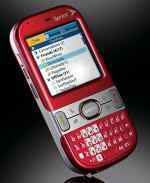 Palm has been struggling to stay afloat until its soon-to-be-announced (at CES) Nova OS is released, but it's been burning through cash as rivals such as the iPhone and BlackBerry continue to take market share. But on Monday Palm received its own bailout, as Elevation Partners, which took a
25% stake
in Palm in 2007, bought $100 million in preferred stock in the beleaguered company.
In a press release, Ed Colligan, president and CEO of Palm, Inc.
said
:
"The additional capital from Elevation Partners will enable us to put added momentum behind the new product introductions scheduled for 2009 and will provide us with enhanced stability in unsettled economic times. Elevation has been a great partner to Palm, and we appreciate their continued confidence and support."

Meanwhile, stated Roger McNamee, co-founder of Elevation Partners (no, they didn't ask
Bono
, another of the partners, to comment) said:
"We believe that Palm is in a position to transform the cell phone industry, and we are pleased to have the opportunity to make this additional investment in the company. Palm has an industry-leading team and an exciting, differentiated product roadmap. We are proud to be associated with the company and look forward to great things from Palm in 2009 and beyond."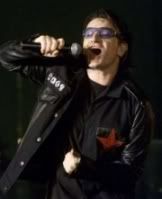 Palm had the smartphone market in its control at first, but a lack of innovation and clunky designs, as well as reliance on the old PalmOS platform has put it in the position it finds itself in now: a company desperate for a hit.
Yes, the Centro was a hit (even with PalmOS), but it wasn't something that made Palm money, at $99 a device.
Is this investment enough? Palm fans, and there are still plenty of them, may be wondering if they will have to face life "
With or Without Palm
."
Shares of Palm surged 22.5% on the news, finishing the day at $3.05 a share.