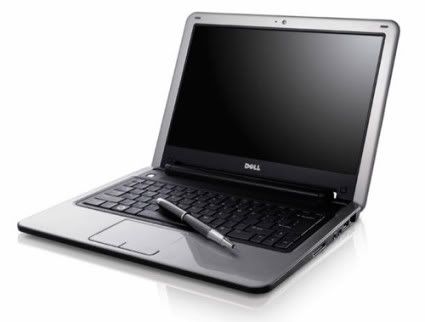 It isn't bad enough that Japan seems to get all the cool cell phones first --- and all the best Nintendo Wii games first as well --- now they've snagged the first look at Dell's latest netbook, the Inspiron Mini 12.
Yep, strangely, the Mini 12 ships first in Japan and also strangely as a retail item. According the Dell's press release, it'll ship to Bic Camera, Kojima, Sofmap stores and "other" retailers.
The U.S. will get the Mini 12 in late November in an "international" launch. Price point will be sub-$600 and there will be options for Windows XP on certain configurations as well as Ubuntu Linux.
You might ask: an option for XP? Yes, because still more strangely, Dell has opted to ship this netbook with Windows Vista Home Basic, rather than XP, as the default OS. Specs? From their
press release
:
With a starting weight of only 2.72 lbs. and only 0.92 - 1.09" thick, current standard features on the Inspiron Mini 12 include:

Windows Vista

®

Home Basic, built-in webcam, 1GB of RAM and a choice of 60 GB or 80 GB hard drive1, providing ample capacity for mobile applications, content creation and storage.
Built-in Bluetooth

®

and 802.11b/g wireless.
A sharp 12.1-inch WXGA display, offering wider viewing angles and exceptional brightness.
The CPU (unmentioned in the press release) is expected to be either a 1.3GHz Atom Z520 or 1.6GHz Atom Z530 processor (up from the usual 1.6GHz Atom N270 in most of these netbooks). The Atom CPUs definitely point to this being
geared toward accessing the Web and running some basic applications.
Battery life? A 3-cell battery is standard, with an estimated 3 hours of battery life, but 6-cell battery will be available ($79) with about 6 hours of operation.
APC has a
hands-on
of the Mini 12, and pretty much said what I would have expected from this netbook running Vista: slow, slow, slow:
Using the Mini 12 proved our point: screens were slow to draw, the little spinning wheel was forever popping up to do its thing, and with more than a few windows open things get downright skittish.

The Mini 12 needed a full two minutes to get to a usable desktop although standby and resume took about five seconds each, and those are the most likely modes that a netbook user will rely on between sessions.
Yep, that spinner could be quite annoying. Don't forget XP and Linux versions will be out later; you might want to wait.