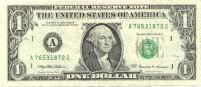 Certainly, there's no lack of accidental data breaches. Companies, even countries like the U.K. have accidentally exposed sensitive information about customers or citizens. But to do it deliberately? Whoa.
Just days before it is scheduled to leave power, the outgoing administration in Italy posted the 2005 tax returns of every citizen on their tax agency's website on Wednesday. The information included included names, birthdates, addresses, income and tax paid, arranged alphabetically and according to municipality. It was available for nearly 24 hours before being taken down.
Interestingly, the outgoing government said it was surprised at the uproar, saying it was simply "democratic transparency."
At any rate, the site was nearly taken down by the sheer number of people trying to see the information of their neighbors - or celebrities - before it was taken down for good by Italy's privacy agency.
Of course, tax evasion is high in Italy and both Silvio Berlusconi, the incoming PM, and outgoing PM Romano Prodi, pledged to tackle the issue. This, of course, is a little over-the-top.