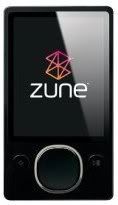 It's no secret that Zune sales are a fraction of those of the iPod, and GameStop has seen enough. In its
earnings call
on Thursday, GameStop indicated it has exited the Zune marketplace.
David Carlson, Chief Financial Officer of GameStop, said on the call:
The hardware margin was down slightly from the prior year. That was mostly due to our exit from the Microsoft Zune category and to some extent our de-emphasis of warranties related to Microsoft's manufacturing issue they had with the Xbox 360 which really began in the second quarter of last year.
Previously their exit wasn't publicly known. According to GameStop the decision was made about a month ago, and was due to both to poor demand as well as a poor fit with GameStop's mix of products. Of course, you can assume poor demand was probably the #1 reason for this decision.