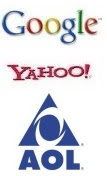 Since Yahoo!'s brilliant
move
Wednesday afternoon, outsourcing, at least for now, search ads to Google Adsense, there has been still further punch and counter-punch between Yahoo! and Microsoft - involving both News Corp. and AOL.
First, the New York Times
reported
that News Corp. is involved in talks with Microsoft to perhaps join in its unsolicited bid for Yahoo! The combined bid would join Yahoo!, Microsoft's MSN and News Corp.'s MySpace into ... I'm not sure what, but it would be powerful.
This would certainly be surprising, as after Microsoft first announced its bid, Yahoo! approached News Corp. as a possible "white knight." The addition of News Corp. would allow Microsoft to raise its bid, which was originally valued at $44.6B and was rejected by Yahoo! as being too low. Since then, Microsoft's stock price has dropped, resulting in the value of the bid dropping to around $42B.
According to the Times,
News Corporation would probably contribute its Fox Interactive Media unit, which includes MySpace, and possibly cash to a partnership with Microsoft as part of an acquisition of Yahoo, they said.

At the same, the Wall Street Journal
reported
that Yahoo! is very close to a merger with Time-Warner's AOL division. The merger would be just part of a three-part plan Yahoo! would present to shareholders.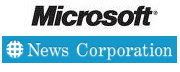 The other parts of the plan would involve buying back billions of dollars of its own shares, as well as outsourcing its ads to Google. According to the Journal:
Under the terms being discussed, Time Warner would fold its AOL unit into Yahoo and make a cash investment in return for about 20% of the combined entity, the people said. The deal, which wouldn't include AOL's dial-up access business, would value AOL at about $10 billion. As part of the deal, Yahoo would use the Time Warner cash and additional funds to buy back several billion dollars worth of its own stock at a price somewhere in the middle of the range between $30 and $40 a share, the people said. Any deal would be taken to Yahoo shareholders for approval, the people said.
The AOL / Time-Warner merger was a fiasco and Time-Warner's been looking for a way to make AOL viable again, so for Time-Warner, the deal certainly would make sense.
Meanwhile, the Google portion of the scenario should certainly be attractive to shareholders. In February Citigroup Global Markets analyst Mark Mahaney estimated that Yahoo! could boost its cash flow more than 25% annually by outsourcing its search advertising to Google.
Now the question is: which part of this opposing factions can get their deal done first? AOL / Yahoo! or Microsoft / News Corp.? If at all, of course.