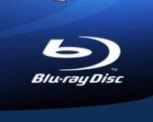 In a major blow to the HD-DVD camp, Warner Bros. announced Friday it will be dropping HD-DVD later this year, and will produce high-definition titles in Blu-ray only. Warner had been the only studio supporting both formats.
According to the
press release
, Warner Bros. will continue to release HD-DVD titles through the end of May, 2008 - though "after a short window following their standard DVD and Blu-ray releases."
In the press release, Barry Meyer, Chairman and CEO of Warner Bros. said:
"Warner Bros.' move to exclusively release in the Blu-ray disc format is a strategic decision focused on the long term and the most direct way to give consumers what they want. The window of opportunity for high-definition DVD could be missed if format confusion continues to linger. We believe that exclusively distributing in Blu-ray will further the potential for mass market success and ultimately benefit retailers, producers, and most importantly, consumers."
In August Paramount went
the other way
, deciding to support HD-DVD only. But this move leaves only Paramount and Universal as major players in the HD-DVD camp, with the smaller studio The Weinstein Company (which includes Dimension Films) as well.
As with
DRM
, is it time to start pounding nails into HD-DVD's coffin?