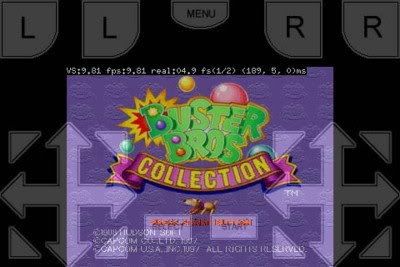 Previously only available as a private beta to donators, a PlayStation 1 emulator for the iPhone and iPod has been released to the public. The version is 0.1.0 so it's obviously far from done, but psx4iPhone is available now.
The developer,
ZodTTD
, indicates that although there will be public releases to come, if you want to see the full range of beta releases, you should sign up for the ZodTTD Beta Testers Club by
donating
.
To install the app,
Download the file (from the site above).
Extract the zip file to a folder on your computer.
Using any SFTP client connect to your iPod.
Navigate to /Applications/ and upload psx4all.app to it.
Right-click on the folder, and go to properties or permissions and set them to 0755 recursively.
Reboot your device and you should see it appear on your Springboard.
psx4iphone accepts the following game formats: .ISO, .IMG, .BIN, .Z, .ZNX
Controlling a game with the touchscreen instead of a regular controller is likely to take getting used to, but for someone really wanting to play ... it'll be doable.