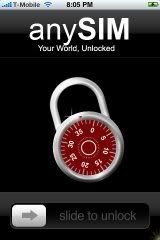 The iPhone Dev Team has been calling AnySIM
open source
from the start, even when it was called iUnlock. Friday they
really
made it open source, as they made the code available on the Google Code
site
.
The hope is that releasing the code as open source will decrease time between releases, as well as reducing the incidences of unstable unauthorized versions of the software.
The code is licensed under
GNU General Public License v2
. Since we're still waiting for an AnySIM version that will crack iPhone software 1.1.2, all I can say is: start downloading
the code
and start hacking, people!